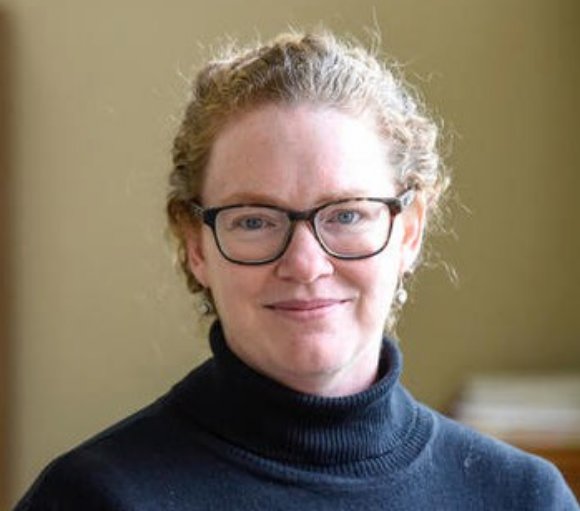 The chair of Lost&Found's Board of Directors announced she is stepping down from the leadership role. Dr. Anne Wessels Kelly, who has served as chairperson since 2018, made the announcement during a board meeting June 26.  
"As my second term as Board Chair draws to a close, I look back with pride on all we have accomplished in the past five years under the leadership and expertise of our Executive Director, Erik Muckey, our staff, and our Board, and I look forward to continuing my work as a Board member," Kelly said. "I have enjoyed my time as Board Chair of Lost&Found and am honored to have served in this capacity. I am so proud of our work to build resilience and strengthen mental health among youth in South Dakota and beyond, and I am certain of our future success as an organization." 
Lost&Found CEO/Executive Director Erik Muckey voiced his appreciation for Kelly's service.  
"Without Anne Kelly stepping forward to serve as Chair, Lost&Found would not have advanced to the stage it is today—impacting thousands of people each year through comprehensive suicide prevention programs," Muckey said. "The best way to describe Anne's tenure as Chair is 'champion,' where she carried the passion and message of Lost&Found to Board members, staff, students, and our community using her unique blend of world-renowned suicide care and psychology expertise and warm, highly-interested approach to serving people."  
The list of strengths and assets that Kelly brought to the role is long. Kelly is the Dean of the College of Leadership and Public Service and Chair of the Department of Psychology and Behavioral Sciences at Dakota Wesleyan University in Mitchell, where she has taught since 2000. As a Certified Psychological Autopsy Investigator, she has worked with bereaved individuals and families in several states to conduct psychological autopsy research, both at the request of the American Association of Suicidology and of those who have established contact privately. Kelly is a certified QPR (Question, Persuade, Refer) trainer and has served on the State Advisory Committee for South Dakota Youth Suicide Prevention and as the chair of the Mitchell Area Suicide Prevention Coalition. Her expertise and connections in the field and the community have been instrumental in helping Lost&Found build effective, evidence-supported suicide prevention programs in South Dakota. 
Kelly will remain on the board as a regular member.  
"Anne embodies what Lost&Found means in her words, actions, and commitment to service, no matter what role she plays," Muckey said. "I'm grateful for her leadership, friendship, and legacy of impact on my life and so many others. Thank you, Anne!" 
The board will now engage in a search for a new board chair to be installed in early fall. Board member Nick Maddock, who had previously served as vice chair, will serve as interim chair while the search is conducted.