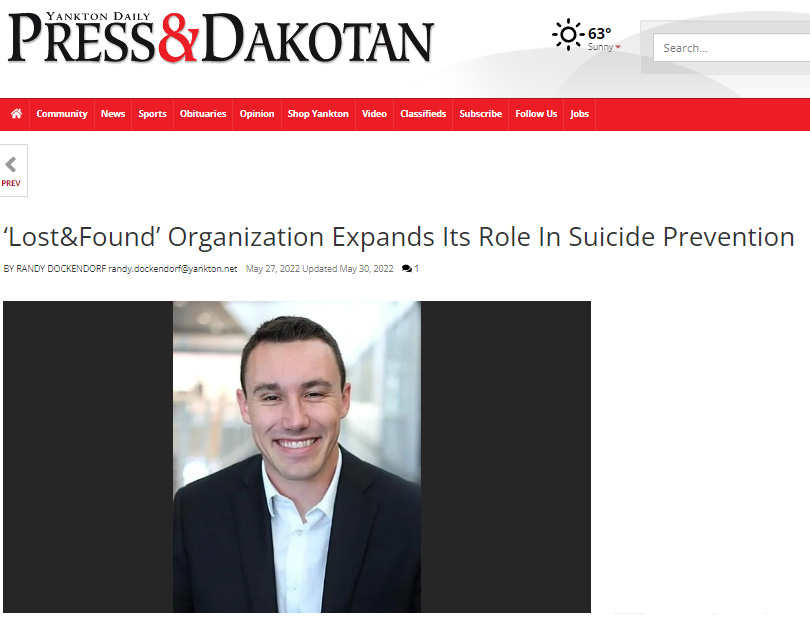 The Yankton Daily Press & Dakotan featured Lost&Found's work as part of a series for Mental Health Awareness Month. Here's a segment from the story:
Muckey serves as executive director of Lost&Found. The non-profit organization has grown far beyond its start at USD and South Dakota State University in Brookings.
"We serve 13 post-secondary institutions from the Twin Cities to the Wyoming border," he said. "We have expanded our services a great deal, especially during the pandemic."

The organization's footprint isn't the only thing that has grown since its 2010 founding, Muckey said. He pointed to the successes of addressing what was an often unknown or taboo subject.
"I think the greatest change that has happened over the past 12 years is awareness of the need to invest in mental health. There is an increased realization that it's a good thing (to address it)," he said.
You can read the rest of the story here.