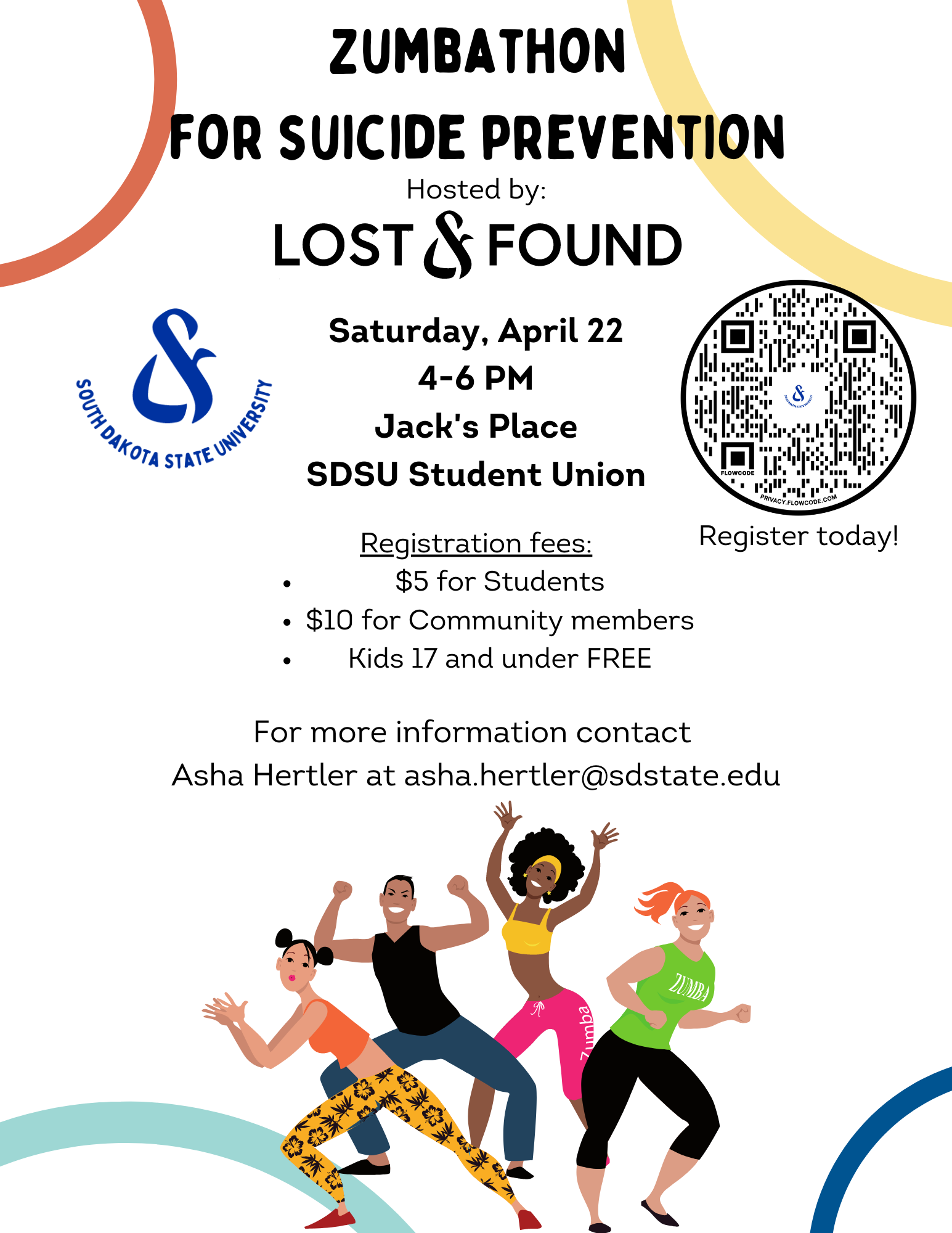 Zumbathon for Suicide Prevention at SDSU
On Saturday, April 22nd, the SDSU Lost&Found Chapter will hold their annual fundraiser to support mental health programs for South Dakota State students and dance the night away!
There is so much in store at this year's Zumbathon! Along with the below scheduled events, we will also have silent auction items and other fun throughout the night!
Event Details:
Saturday, April 22, 2023
4:00 – 6:00 PM
Jack's Place, South Dakota State University Student Union
4:00pm registration
5:00pm welcome and introduction
5:15pm DANCE!
All proceeds benefit the SDSU Lost&Found Chapter and its student mental health outreach programs.