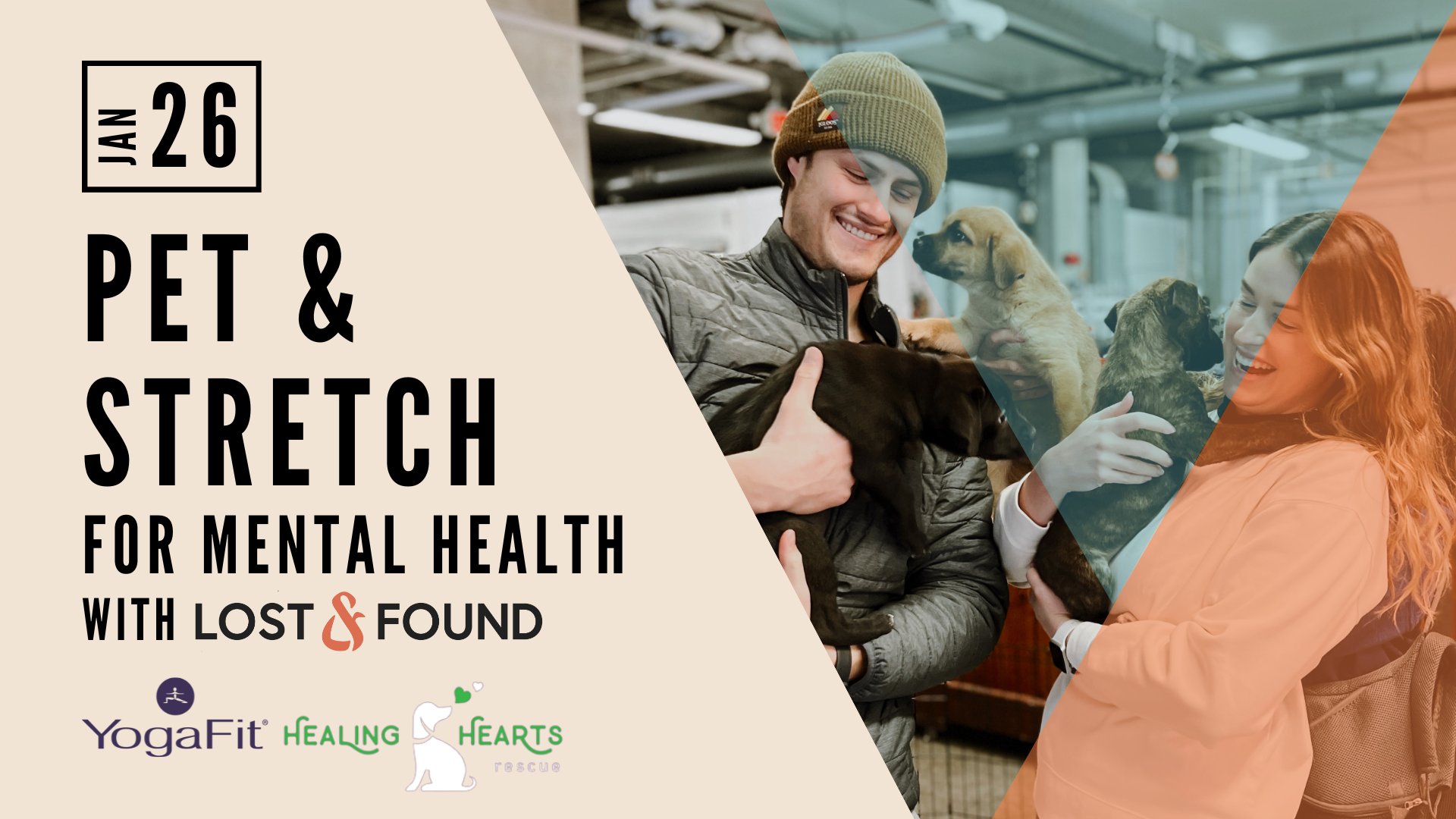 Pet & Stretch for Mental Health
Get ready for allllll the serotonin boosts!!! Lost&Found is HEADED BACK to the Lakes & Legends taproom for another mental health fundraising event.
We'll be "petting the stress away", hosting trivia, and giving you the opportunity to sign up for a YogaBarre class hosted by YogaFit Studios that'll take place the following Saturday, Jan 28, back at the taproom! Below are the details:
– A Puppy Party with 6 Goldendoodle pups from
Healing Hearts Rescue
from 4-6pm.
– Xtreme Philly Xpress Food Truck on site from 5-9 pm.
–
YogaFit Studios
reps will collect registrations from 5-7 pm for the donation-based yoga class taking place Saturday, Jan 28th, with the Lost&Found crew.
–
Trivia Mafia
7-9pm.
– A silent auction with local goods and items will be open to the public the week of the event.
All donations collected throughout the evening will go directly to Lost&Found.