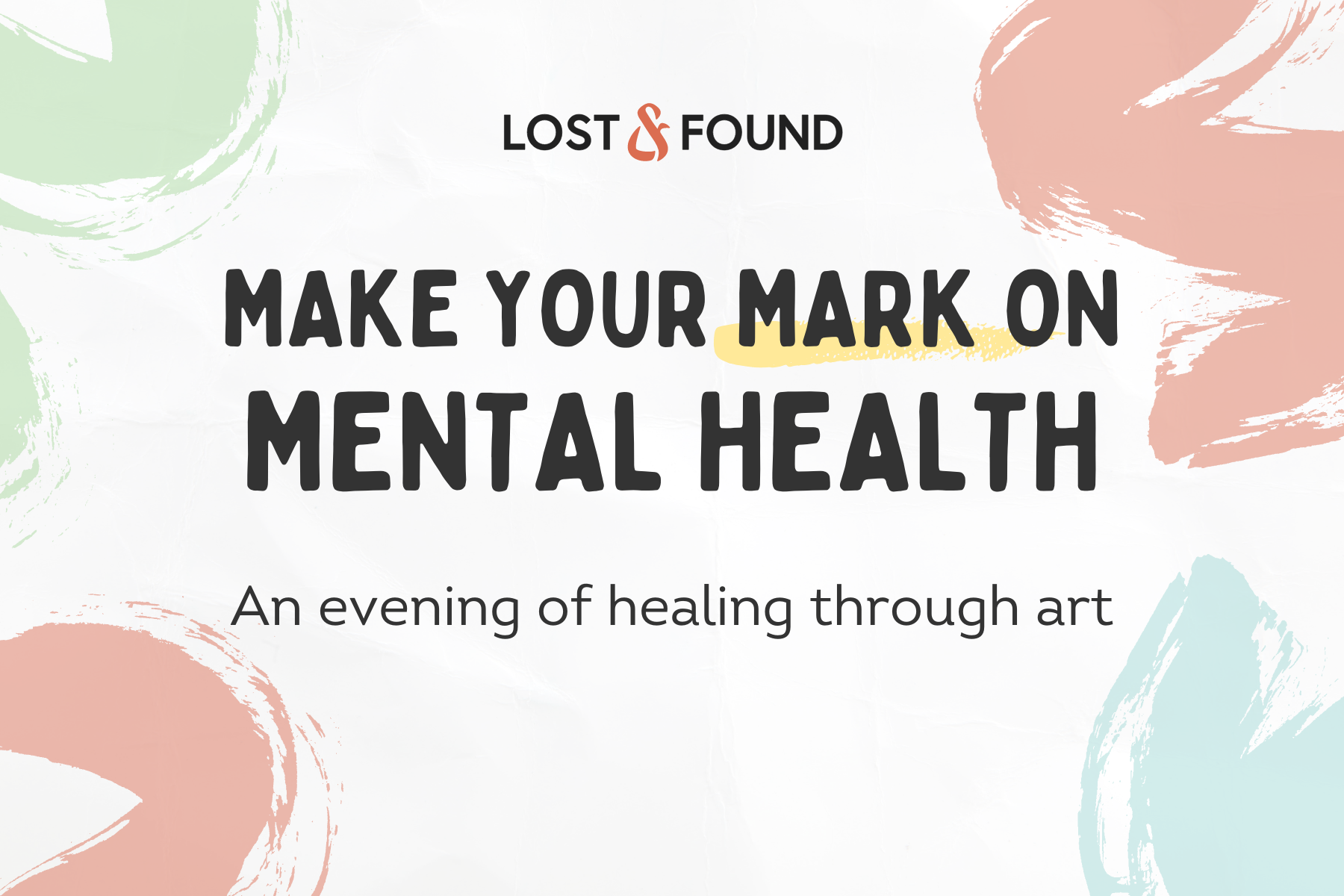 Make Your Mark on Mental Health
Join Lost&Found and Rehfeld's Framing and Gallery for an evening of healing through art. This event will feature a live artist, gallery visits, a short program, and cocktails and small plates. Guests will have the opportunity to purchase art by local artists as well as hear about the impacts of Lost&Found's life-saving programs.
Table Sponsor tickets are on sale for $1,000.
General Admission tickets are on sale for $65.
Purchase your tickets and register for the event at https://resilienttoday.networkforgood.com/events/46695-make-your-mark-on-mental-health.