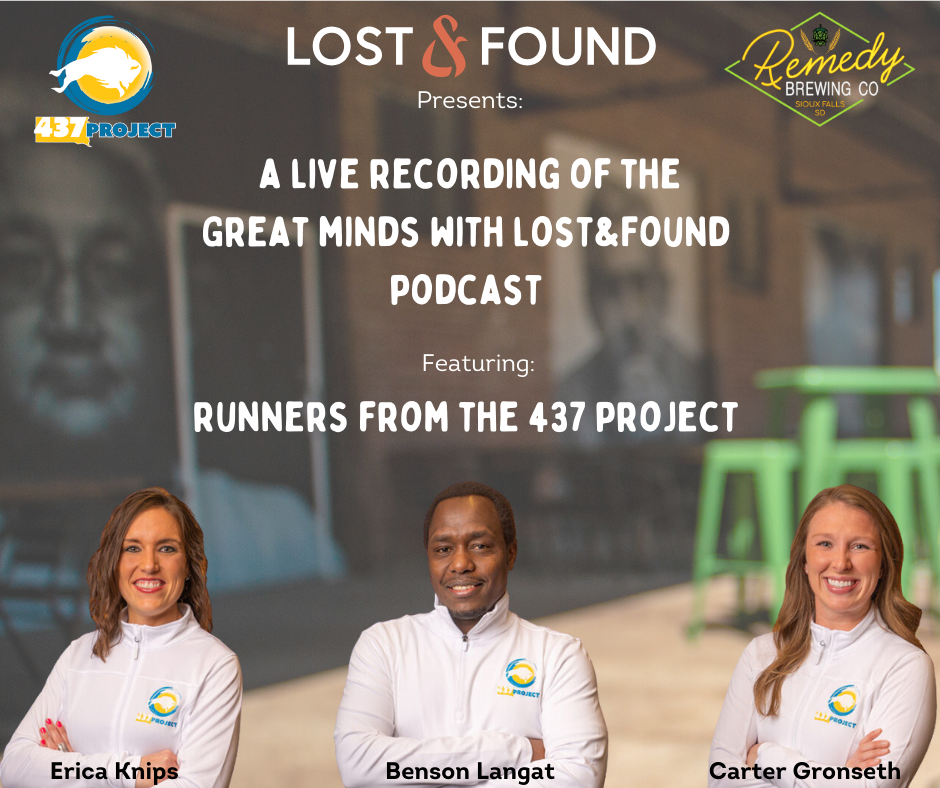 Live Podcast Recording at Remedy Brewing Company
Join host of the Great Minds with Lost&Found podcast, Joel Kaskinen, and a panelist of guests for a live podcast recording focusing on the impact of a statewide run for mental health awareness!
In this live recording, audience members are invited to listen to a guided conversation about the 437 Project, what experiences were shared with runner while on the route across the state of South Dakota, what participating in this project has done to raise awareness for the runners and for those on the route, what common trends were noticed, and what the overall impact of a major project like this can have on our communities.
The podcast recording will begin at 5:30pm CT on the south dock patio at Remedy Brewing Company in downtown Sioux Falls. Guests at the event will have the opportunity to ask questions to be included in the live recording and have an opportunity for a chance to win a $25 gift card!
Featured guests are 437 Project Runners Benson Langat, Carter Gronseth, and Erica Knips.
Learn more about the 437 Project.